We built upon
a clear vision
About
The Klingerka office building relates the site's historical legacy. Together with the adjacent residential block, it helps to constitute the character
of the city. 
The place has always been known simply as "Klingerka".
Klingerka is located in a quiet, yet developing zone near the old harbor, at the edge of the new broader city centre. 
The focal point of this centre is the Eurovea City building, which offers various leisure activities and gourmet experiences.
You're a free spirit in pursuit of opportunity 
Gallery
We think out of the box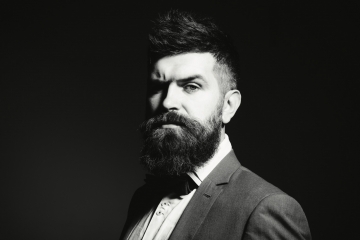 A peaceful setting, lush with greenery, creates a space where people can feel and do their best. 
Are you the visionary type and "out of the box" thinking is typical for you?
Do you like to introduce new methods and test their effectiveness in your company?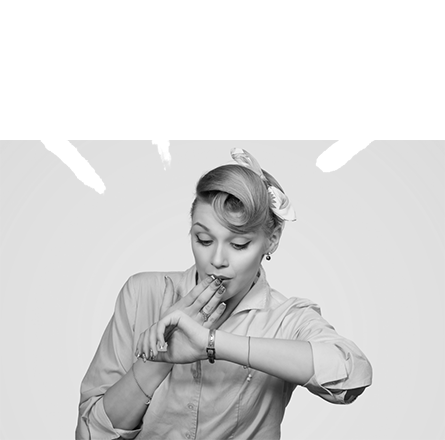 Do you like the boutique style of the Klingerka office building? No megalomaniac project, just nine office floors and an easy commute via any mode of transportation – is the perfect fit for you.
Work & life balance
What matters to you is what's best for your company and your employees.
Boutique zone character
A boutique office building describes the character of a building with up to
10,000 square meters, built in a significant location near key architectural landmarks and offering the added value of extra quality, and quiet environment, with a calming and non-intimidating atmosphere.
Klingerka
comes to life again
Klingerka
comes to life
Location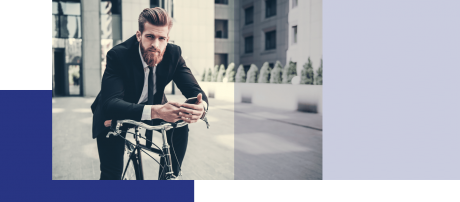 On your own or using a borrowed bike at a petrol station near Klingerka, you can easily move wherever you need. Drivers simply follow on the nearby motorway leading out of the city. Klingerka is also pretty close to the Bratislava main bus station. 
Klingerka
will offer
breathtaking
views
Klingerka is not only proud of its interesting history but also of its excellent position.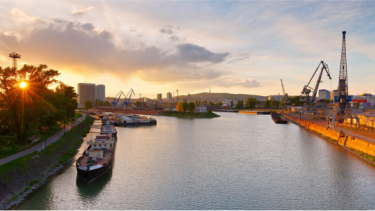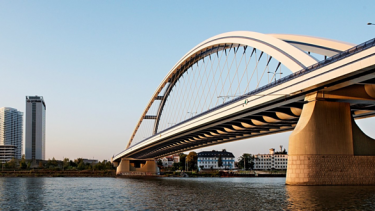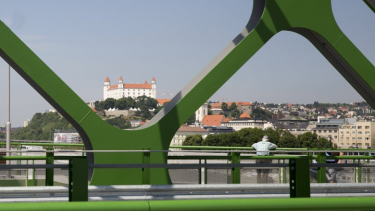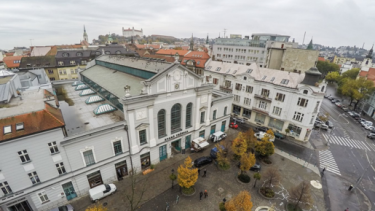 Bratislava
within reach
M.R. Štefánik Bratislava Airport 
9 km
Project
Form follows function
11 - storey office building
10,000 sq m area
BREEAM EXCELLENT Certificate
219 parking spaces
Key figures
Project leasable area (incl. add-on):
11,436 sq m
Office leasable area (incl. add-on):
10,570 sq m
Typical floor plate (incl. add-on):
1,136 sq m
Retail (incl. add-on):
614 sq m
Number of client parking:
219
Rooftop terrace available to a tenant on the respective floor.
Sustainability standard - BREEAM EXCELLENT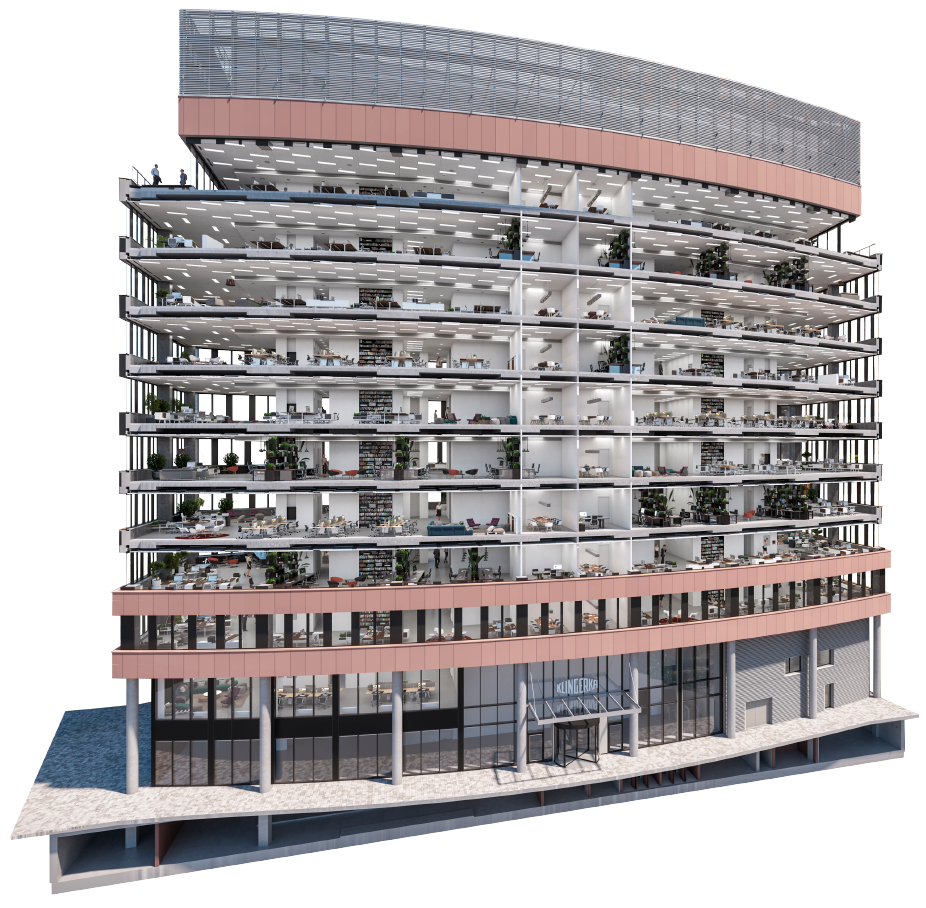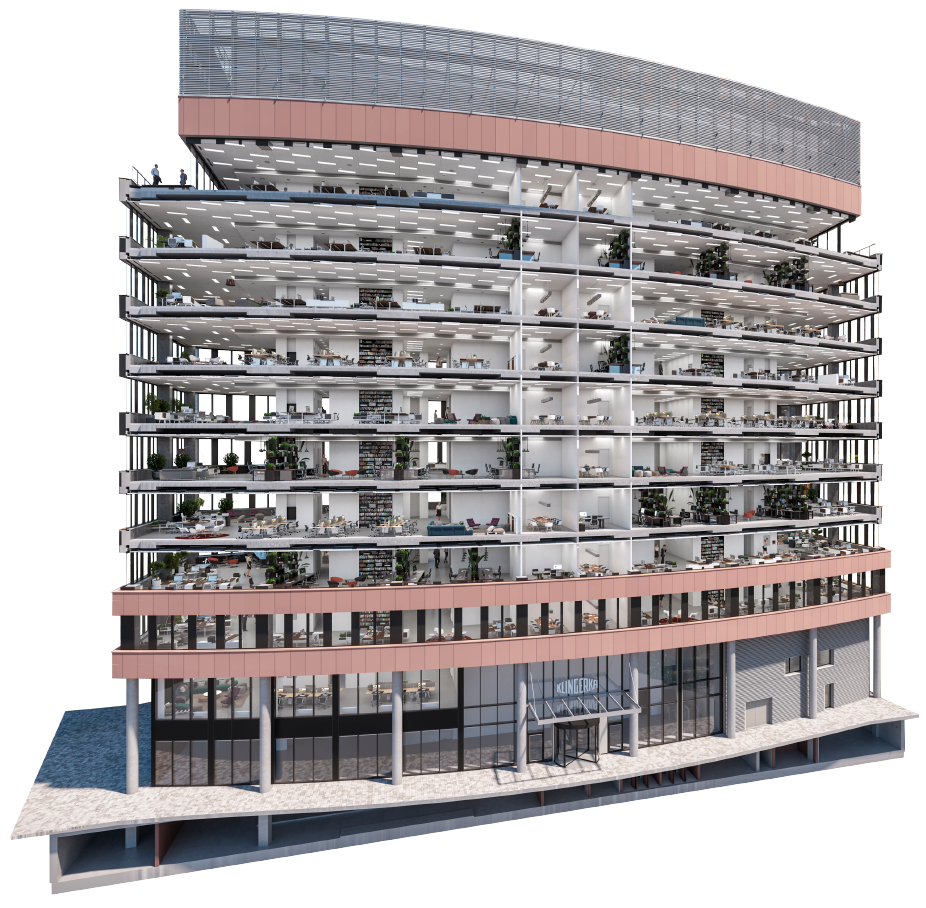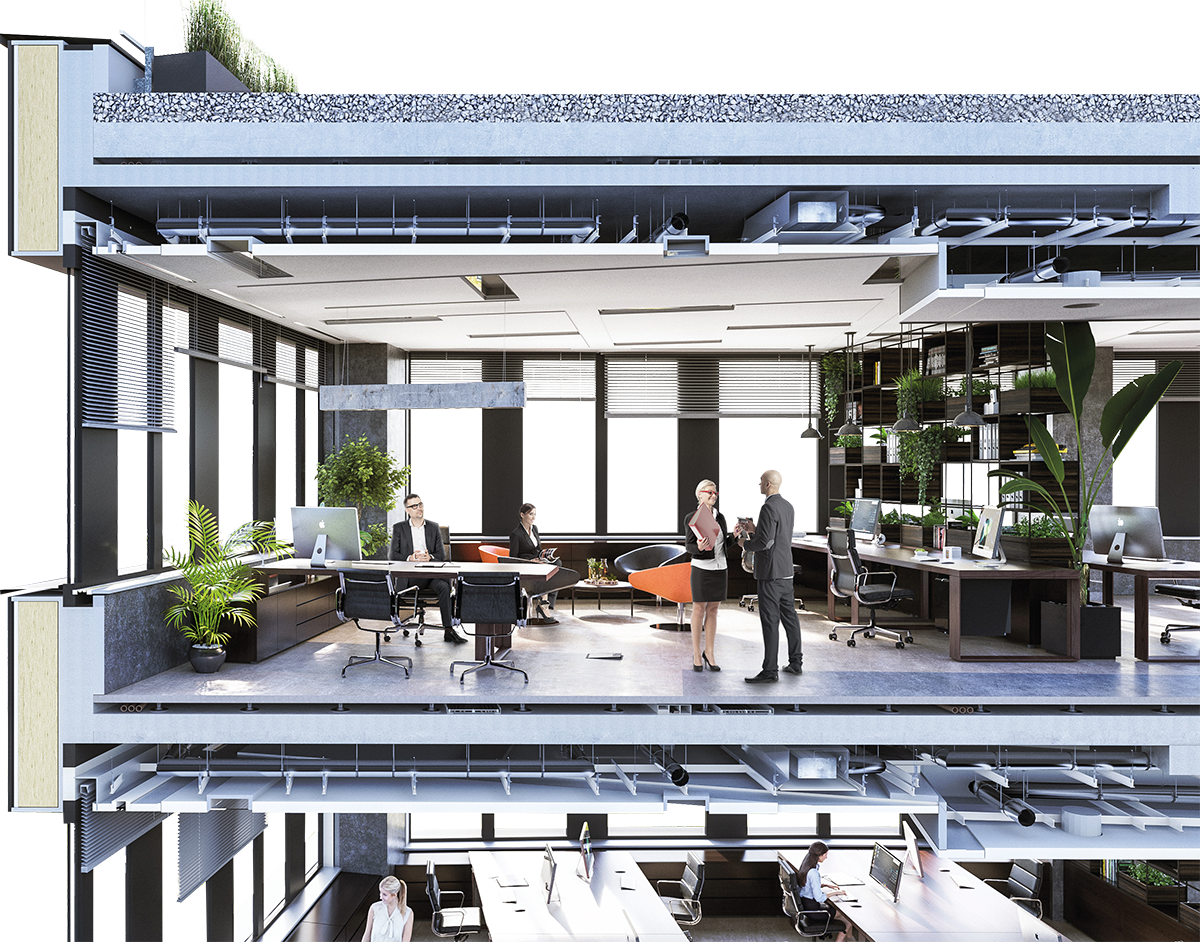 Klingerka on
address:
Klingerka, s.r.o.
Dvořákovo nábrežie 10
811 02 Bratislava
Slovak republic

Erste Asset Management coordinates and is responsible for all asset management activities including management of investment funds and individual portfolio solutions within Erste Group Bank AG. At its locations in Austria, Slovak Republic, Czech Republic, Romania, Hungary, Croatia, and Germany the company manages assets of about EUR 70.7bn (as of 31.08.2022).
Developer: